SCHOOL COMMUNITY HUB
Gear Box Arts with David Coles 2023
Date
Thursday 27 July 2023 6.30pm - 10.30pm
Location
Motor Works Gallery
39 Arnold Street
South Yarra Vic 3141
Dress
Colour
Cost
$185
This event is not open for registrations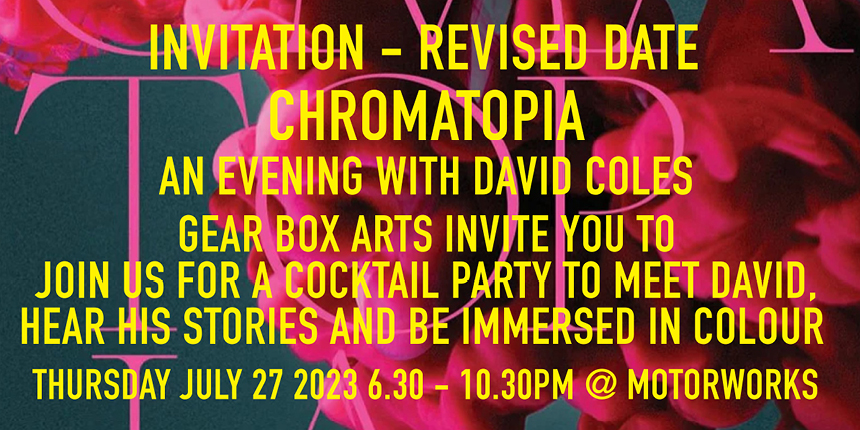 PLEASE NOTE NEW DATE

Gear Box Arts invite you to a bespoke Cocktail Party.
Enjoy a presentation by David Coles, i
mmerse yourself in installations of colour curated by David as you sip wine and enjoy a fabulous feast.
David Coles is the founder and head paint-maker of Langridge Artist Colours, one of the world's most respected makers of artists' oil paints. He is also the owner of St Luke Artist Colourmen and has recently published a very successful and highly acclaimed book titled, Chromatopia. His story is incredible.
David's book will be available for sale on the night.